97% HOMEREADY - GREAT 1st time home buyers In Kentucky & Rental Income considered
The following changes to the HomeReady loan program are effective immediately. Any DU messages conflicting with these changes can be safely ignored
Borrowers may now own other residential properties
Homeownership education will no longer be required on Rate/Term HomeReady refinances
Landlord education will no longer be required from HomeReady loans on 2, 3, or 4-unit properties
Homeownership education can now be provided by any HUD-approved nonprofit counseling agency. The Agency will need to provide a signed Certificate of Pre-Purchase Housing Counseling (Fannie Mae Form 1017) indicating that the counseling provided meets HUD standards.
In order to get you pre-approved for your max loan amount, I will need the following items from you. This is a free process and I will give you a copy of your credit report for free!
Mortgage Pre-Approval Checklist:
One full month's or 30 days worth of pay stubs
Last 2 years W-2′s
Last 2 years tax returns
4. Last two months bank statements for all accounts including 401 k or retirement account if you have one

_______________________________________________

if you have questions about qualifying as first time home buyer in Kentucky, please call, text, email or fill out free prequalification below for your next mortgage loan pre-approval.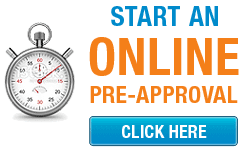 The view and opinions stated on this website belong solely to the authors, and are intended for informational purposes only. The posted information does not guarantee approval, nor does it comprise full underwriting guidelines. This does not represent being part of a government agency. The views expressed on this post are mine and do not necessarily reflect the views of my employer. Not all products or services mentioned on this site may fit all people